Travellers often have many questions regarding their upcoming trips. Where will you stay? What are your plans upon arrival? And Is Vietnam a visa free country? etc…
Visas are often a necessary part of travelling internationally. The necessary steps to obtain a visa vary from country to country and depend on the traveller's passport country.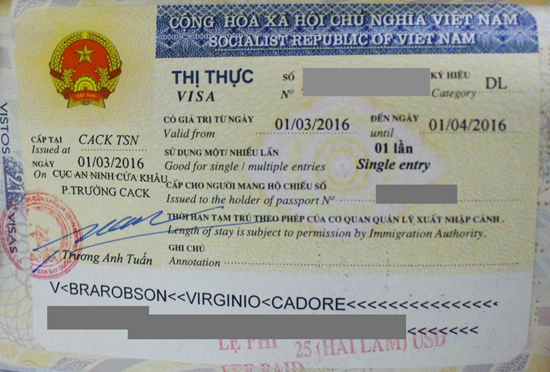 For further details of Resolution 32/NQ-CP (https://luatvietnam.vn/xuat-nhap-canh/nghi-quyet-32-nq-cp-218193-d1.html)
Citizens of the Federal Republic of Germany, the French Republic, the Italian Republic, the Kingdom of Spain, the United Kingdom of Great Britain and Northern Ireland, the Russian Federation, Japan, the Republic of Korea, the United Kingdom of Denmark, the Kingdom of Sweden, the Kingdom of Norway, the Republic of Finland and the Republic of Belarus entering Vietnam for a sojourn of 15 days, counting from the date of entry, regardless of their passport types and entry purposes, provided they meet all the conditions prescribed by Vietnam's law. In addition, the policy on entry visa exemption for citizens of the above-mentioned countries shall be implemented for 3 years from March 15, 2022 to the end of March 14, 2025, and will be considered for an extension in accordance with Vietnam's law.
Is Vietnam a visa free country?
May be yes. Visitors from the following countries may enter visa-free, and stay for the indicated number of days. The full list of countries with visa exemptions is below. To view visa exemptions for diplomatic and other passports, please visit this link. http://lanhsuvietnam.gov.vn/Lists/BaiViet/B%C3%A0i%20vi%E1%BA%BFt/DispForm.aspx?List=dc7c7d75-6a32-4215-afeb-47d4bee70eee&ID=306
How to get a tourist visa to Vietnam.
There are multiple ways to apply for your tourist visa to Vietnam, that may include:
Apply visa at one of the Vietnamese embassies abroad
Apply for an e-visa online
Apply for a visa on arrival at com
Tourist visa requirements
Passport which must be valid for at least 6 months beyond your departure date.
Have 02 passport-sized photos (4*6cm) taken with no glass wears
Passport must have 02 blank pages for visa stamp
Visa processing times
Visa on arrival: Visitors to obtain a Vietnamese visa is to apply for a visa on arrival online at https://visaonlinevietnam.com. You can complete your visa application in just a few simple steps, receive the visa approval letter by email in 3-5 working days and print out the documents, prepare entry/exit form and the stamping fee in cash, board the plane to Vietnam and pick up the visa stamp upon arrival at Vietnam airport.
Urgent Vietnam visa: Inrush situation you can get your approval letter within a few hours (4 – 8 business hours) after making application and confirm payment online. Depending on how rush you need, we will help you obtain your visa. And in super urgent cases, your visa approval letter will be sent around 30 minutes – 4 hours. However, you will be charged from $198 in this case for a single-entry Vietnam visa (Excluding Stamping fee, paid directly to the Immigration counter at the airport).
Visa at the embassy: 5 working days + the postal delivery time if you send your passport by mail.
💻 In case you want to guarantee the visa for your trip to Vietnam, we are here to help. We are always here to support you, please visit the www.visaonlinevietnam.com/, let me know if you have any question, contact us. You all will be assisted in every step from the start of your application until you successfully get the visa and land in Vietnam.