Whoever living in Egypt has Egyptian or other nationalities which are not in the Vietnam visa exemption list that must have Visa to enter Vietnam. How can you get Vietnam visa from Egypt?
You can get Vietnam visa in Egypt in two ways: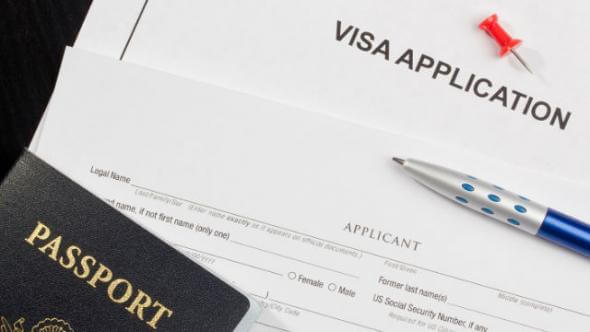 1. Get Vietnam Visa on Arrival and Visa stamped at Vietnam International Airports by applying online in website Visaonlinevietnam.com
You can apply for Vietnam visa from Egypt via the internet. Vietnam Visa On Arrival is effective for citizens who are living far away from the Vietnamese Embassies and do not want to lose the issues (passport, money or documents) by postal mail.
– Visa Administrative Institution: at Vietnam Immigration Department via applying in this website Visaonlinevietnam.com
– Processing time: 1 to 2 working days. In rush service, you can get visa Vietnam in 30 minutes to 4 hours.
– Required Documents: No documents needed
– How does it work? Just access in website Visaonlinevietnam.com, fill the application form online, you will get a Confirmation Letter in a few minutes to know when you will get the Vietnam Visa Approval Letter. Normally The Approval Letter is coming to you via email within 2 working days or from 4 – 8 working hours (urgent service), in 30 minutes (in the emergency).
Finally, you take this letter + your passport + 2 photos + stamping fee 25 USD dollars for single entry or 50 USD for multiple entries to get your visa at the airport. Further information, please visit application process.
2. Get Vietnam Entry Visa at Vietnam Embassy in Egypt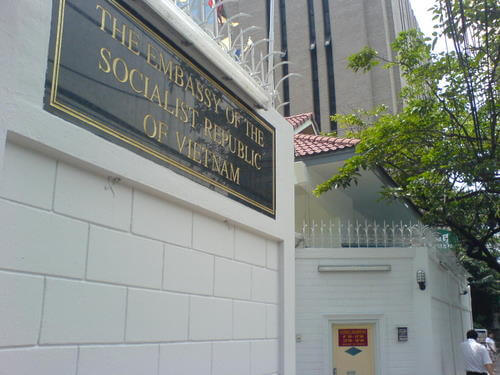 If you apply for Vietnam visa from Egypt in person at the Vietnam Embassy in Egypt, you need to know:
– Visa administrative Institution: Vietnam Embassy
– Processing time: it depends on you how fast you need. But for sure, you should make a call to Vietnam Embassy for details.
– Required documents: passport, money and 1 new envelope with the stamp on it and your exact home address in order to avoid losing issues.
Embassy of Vietnam in Cairo, Egypt
Address: #8 Madina El Monawara st., Dokki, Cairo, EGYPT
Phone: (202) 761 7309
Fax: (202) 336 8612
Email: vinaemb@intouch.com
Note:
– Before applying for Vietnam visa, make sure your passport has minimum 6 months validity and left pages.
– For visa on arrival option, it is applicable for those traveling by air to Vietnam.
For any further information about Vietnam visa from Egypt, please kindly contact us. We are willing and pleased to assist you at our best!
From: https://visaonlinevietnam.com/how-to-get-vietnam-visa-from-egypt-2018-tv97