Mu Cang Chai (Yen Bai, Vietnam) is a captivating tourist attraction that is notorious for the picturesque and majestic natural sceneries, particularly its magical beauty in the pouring water or the golden rice season. If you are wondering a lie-down destination while planning for a backpacking trip to discover this Northeast mysterious mountainous region, please take a closer look at the introduction of five stunning – view homestays in Mu Cang Chai.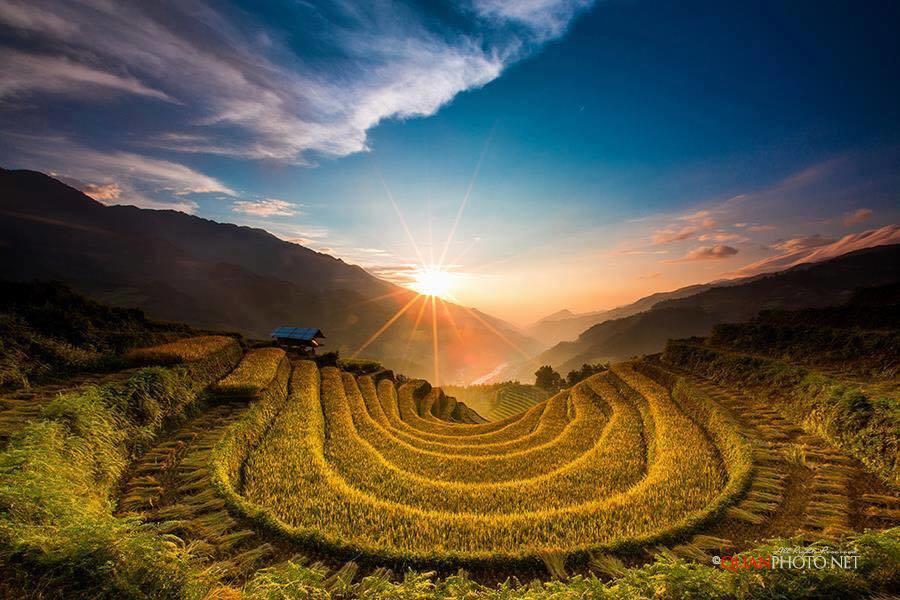 A Chong homestay is well-constructed with a harmonious combination of Hmong ethnic minority's traditional stilt house architecture with an airy, clean and spacious bedroom equipped with modern amenities such as refrigerator, electric water heater, television. Picking up A Chong homestay for a sojourn, you will not only satisfactorily contemplate and snap such spectacular terraced fields but also gain more knowledge about indigenous cultural values and customs of Northeastern ethnic groups. Mu Cang Chai Homestay provides various helpful services like motorcycle rental so that you can freely travel as well as enjoy the local cuisines or camp-firing.
Address: La Pan Tan, Mu Cang Chai, Yen Bai, Vietnam
Price: USD120/ private room; USD4/ dorm room
Mu Cang Chai Ecolodge
Situated in Hua Khat village, Nam Khat commune, Mu Cang Chai Ecolodge is largely chosen by tourists as a relaxing destination during their Northeast exploration trip. Having been opened within two years (from July 2017), Mu Cang Chai Ecolodge is attracting tourists with modern facilities and beautiful amazing location to enjoy naturally memorable moments.
Mu Cang Chai Ecolodge contains single stilt houses with seven isolated eco-tourism-based bedrooms. They are equipped with full facilities: Wifi, bathroom, shower, bathtub, dryer. Those stilt houses are named as familiar plants of the mountainous region like Corn house, Rice house, Pine house. Although each room has its own beauty, you can feast your eyes with the panorama of distant valleys as well as enjoy moments of communing with nature.
Besides, the public bedroom on the hilltop of Ecolodge homestay has a capacity of accommodating eighteen people to co-sojourn, a suitable place for contemplating Nam Khat valley through windows. Moreover, a big plus when choosing Ecolodge is joining a restaurant and bar served within the homestay. It is so convenient! If you are planning for a trip to Mu Cang Chai in the harvest season, you should book in advance to avoid the unavailable situation.
Address: Nam Khat, Mu Cang Chai, Yen Bai, Vietnam
Price: USD15 – USD 50/room
Hello Mu Cang Chai
Hello Mu Cang Chai is one of the Mu Cang Chai homestays that contains the most local cultural identity. Those instruments including curtain, pillowcase, blanket with typical patterns of ethnic minorities of the Northwest mountainous region will certainly make you feel extremely excited and refreshed.
The huge plus for this homestay is breakfast served in a separate playground covering by fresh garden and free wifi for relaxing as well as surfing the web. "The giant heart-shaped grass space" locating on the hill peak is the typical logo of Hello Mu Cang Chai homestay, suitable for fantastic pictures to bring home.
Address: La Pan Tan, Mu Cang Chai, Yen Bai
Price: USD15 / double bed, VND USD22 / dorm bed
Do Gu Homestay, Mu Cang Chai
Not as flashy, sumptuous as Ecolodge, Mu Cang Chai 's Do Gu homestay is well-known with its good services and reasonable prices that annually attract a large number of domestic and oversea visitors. There are different types of room such as single rooms, double rooms, and even dormitories. Besides a spacious garden and beautiful terraced fields vision for such a romantic and charming scenery, the affordable price is also a huge advantage for Do Gu homestay.
Address: La Pan Tan center, Mu Cang Chai, Yen Bai
Price: USD12 / double room
Sanh Nhon Homestay, Mu Cang Chai
Located in Thai village and surrounded by immense terraced fields, Sanh Nhon Homestay is estimated as an extremely enchanting destination for tourists due to the reasonable price as well as the opportunity to experience the life of Thai ethnic people. Sanh Nhon offers mostly dormitories that are suitable for gathering with friends and family. Apart from that, at Sanh Nhon Mu Cang Chai homestay, you will be given round-the-clock and free parking services.
Address: Thai villages, Mu Cang Chai, Yen Bai
Price: USD12 VND / private room,  USD5/ dormitory room
Hopefully, you will get the best option of homestay in Mu Cang Chai in the upcoming trip to Northwest Vietnam! Let's make the best preparations for the exciting Hanoi to Mu Cang Chai motorbike trip by opting for one of the unsurpassed motorbike tours with challenging off-road routes and itinerary designed by BM Travel Adventure.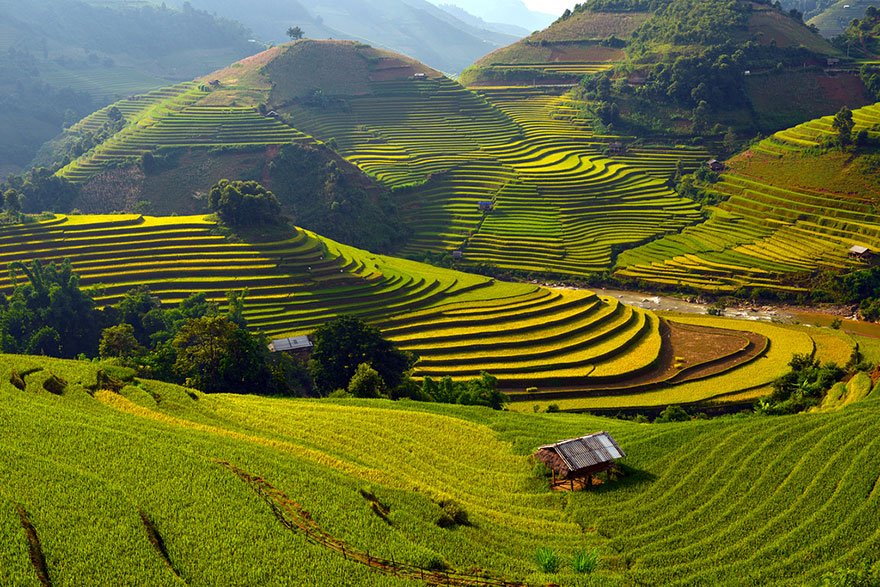 We, BM Travel Adventure, host high-class professional Vietnam motorbike tours from North to South, with tours ranging from 1 to 21 days. We are well-experienced tour guides and helpful staff speaking Vietnamese, English, Spanish, French and having more than 10 years of experience in guiding tours and riding on every corner of Vietnam. We offer off-road Vietnam motorbike tours, Vietnam dirt bike tours, Vietnam enduro tours from north to south (Northern Loop Vietnam, Northeast Vietnam Motorbike Tours, Northwest Vietnam, Vietnam motorbike tours on the legendary Ho Chi Minh trail…), and also motorbike tours to the neighboring countries like Laos, Cambodia, Thailand with scenic off-road routes and tailor-made itineraries.
We ensure our customer's safety while helping them experience Vietnam in a special and unusual way for a deep understanding of Vietnamese culture, being closer to the locals. And on top of that, we try our best to offer you the best motorcycle touring experiences that you will never forget!
Aside from Vietnam motorbike tours, BM Travel Adventure is also a leading motorcycle rental in Hanoi, Vietnam offering all kinds of motorbike comprising dirt bikes, enduro bikes, and off-road motorcycles (Honda XR150L, Honda CRF150L, Suzuki DRZ400, GS 1200…). Having many years of experience, we ensure to provide the best motorbike rental services with the best price!
Address: 3/7/36 Duy Tan Street, Cau Giay District, Ha Noi City, Vietnam
Phone/ Whatsapp: +84 976 024 986
Email: info@vietnammotorbiketoursclub.com